2 PORT POWER BANK (1 Port C, 1 PORT USB)
MYPOWER10CSI SMART CHARGING TECHNOLOGY The myPower100 USB Type-C contains advanced technology that makes it smart enough to detect the type of device that is connected and provide it with the maximum charge output. Charge your device in a smart way.   10000 mAh OF POWER With a capacity of 10,000 mAh
Description
MYPOWER10CSI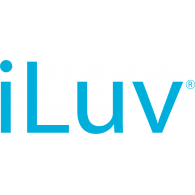 ---
SMART CHARGING TECHNOLOGY
The myPower100 USB Type-C contains advanced technology that makes it smart enough to detect the type of device that is connected and provide it with the maximum charge output. Charge your device in a smart way.
---
10000 mAh OF POWER
With a capacity of 10,000 mAh this battery pack can fully charge Apple and Android devices as well as e-readers, portable speakers, wireless headphones and more. It allows you to charge iPhone X/Xs 3 times or Galaxy S8 3 times.
---
ULTIMATE SAFETY
Advanced circuitry prevents the battery pack from overcharging, overheating, short-circuit, and damaging a connected device, so you can always charge safely. Don't take risk of your expensive phone on a not-safe battery pack on the market.
---
CONVENIENT LED FLASH LIGHT
The battery pack featurs a built-in LED flashlight. In the darkness on the street at night or in emergency situations you can simply double click the power button to turn on the LED flash light. Don't be afraid of darkness.
---
CHARGE TWO DEVICES AT THE SAME TIME
You don't need to wait until one device finishes charging to charge another device. With one USB Type-C and one USB-A port you can charge two devices at the same time. Save your time and support two formats of charge.
---
Features
• Smart battery design prevents overcharging, overheating and damage to your device, turning battery off automatically when a device is removed
• A USB Type-C port is perfect to charge any smartphone, tablet, laptop, or phablet with a reversible USB Type-C.
• A USB port charges Apple and Android smartphones and tablets, as well as other USB devices such as e-readers, portable speakers, wireless headphones, and more
• Dual USB ports (a USB and a USB Type-C) to charge two devices simultaneously
• Smart charging technology identifies your device and charges it at full speed
• LED indicators for remaining power
• Convenient built-in LED flashlight
• 10,000mAh battery capacity allows you to fully charge an iPhone X 3 times or a Galaxy S8 3 times
• Delivers total 2.4 amps output for quick charge
• Charges the battery pack via micro USB port or USB Type-C port
• Portable, travel-friendly design
---
Compatibility
USB-C
- Tablet: Nokia N1 tablet
- Smartphones: Samsung Galaxy S8/S8+, OnePlus 3/2, Nexus 6P/5X, Lumia 950/950 XL, LG G5, HTC 10, ZUK Z1
- Most devices that charge via USB-C
USB-A
- iPhone Xs Max, iPhone X/Xs, iPhone XR, iPhone 8/8 Plus, iPhone 7/7 Plus, iPhone 6s/6s Plus, iPhone 5s/5c/5, Galaxy S6/S5/S4/S3, Galaxy Note 4/3, LG G6/G5/G4/G3, HTC One M8, other smartphones and tablets, portable speakers, wireless headphones, wearables, and more
Specifications
| | |
| --- | --- |
| CodeBars | 639247746329 |
| Part Number | MYPOWER10CSI |
| Category | CHARGER |
| Brand | Iluv |
| CodeBars | 639247746329 |