MobiSeal 2 USB-C
MOBISEAL2CBK Features • New Type-C port is perfect to charge any smartphone, tablet, laptop, or phablet with a reversible Type-C (USB-C). Ideal to charge your Samsung GALAXY Note 7, Nokia N1 tablet, Google Chromebook Pixel, Google Nexus 6P, LG Nexus 5X, or Apple Macbook 12 inchin your car. • The
Description
MOBISEAL2CBK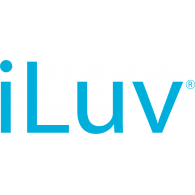 ---
Features
• New Type-C port is perfect to charge any smartphone, tablet, laptop, or phablet with a reversible Type-C (USB-C). Ideal to charge your Samsung GALAXY Note 7, Nokia N1 tablet, Google Chromebook Pixel, Google Nexus 6P, LG Nexus 5X, or Apple Macbook 12 inchin your car.
• The Type-C USB port allows you to get a rapid charge (3A current output) to your device.
• USB port charges Apple and Android smartphones and tablets, as well as other. USB devices such as e-readers, portable speakers, wireless headphones, and more
• Rapidly charges up to 2 devices simultaneously
• Total charge output: 20 watts (4 amps)
• Smart safe design prevents overcharging, overheating and damage to your device
• Compact, travel-friendly design
• Input voltage of DC 12 -24V makes it perfect for international usage
• Premium construction for durable and reliable operation
Specifications
| | |
| --- | --- |
| Part Number | MOBISEAL2CBK |
| Category | ACCESSORY |
| Brand | Iluv |
There are no reviews yet.