CASE ILUV METAL FORGE RING IPHONE X - BLACK
AIXMETFRBK DON'T DROP YOUR PHONE Do you often drop your phone since it is so slippery? Metal Forge Ring's integrated finger grip ring allows you to put your finger in it and prevents the phone from falling off. There is no better way to grip your phone than this.    ON-THE-GO STAND When you watch a
Description
AIXMETFRBK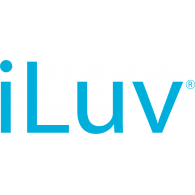 ---
DON'T DROP YOUR PHONE
Do you often drop your phone since it is so slippery? Metal Forge Ring's integrated finger grip ring allows you to put your finger in it and prevents the phone from falling off. There is no better way to grip your phone than this.
---
ON-THE-GO STAND
When you watch a youtube video from your phone, are you tired with holding the phone or finding out a box to lean against? The 360 degree rotating ring can be transformed to a kickstand. Enjoy your video with optimum viewing angle.
---
EXCEPTIONAL PROTECTION WITH TRIPLE LAYER
Triple is better than one, right? Metal Forge Ring's construction of dual hardshell layers and a suede layer keeps your phone protected from drops, impacts and any other accidents. Protect your iPhone securely!
---
STYLISH METALLIC FINISH
When you think of Metal, what are the keywords you get? Strong, sturdy, elegant, fancy, shiny, or bright? Yes, they are ideal keywords for the iPhone protective case. Metallic finish of Metal Forge Ring will upgrade your style.
---
KEEP YOUR SCREEN FREE OF SCRATCHES AND SMUDGES
Metal Forge Ring features a raised lip that keeps your iPhone screen from touching any surfaces and protects the screen from accidental drop. Go ahead and place your phone face down on tables. It's OK.
---
Features
- Triple layer construction of dual hardshell layers and a swede layer for exceptional protection
- Integrated finger grip ring prevents iPhone from falling off, while allowing you to hold iPhone with one hand
- 360 degree rotating ring kickstand for your optimum viewing angle
- Premium metallic design for elegant fashion style
- Maintains access to all ports and controls
- Raised lip protects screen from damage even if the phone falls face down
- Protects your iPhone X from bumps and scratches
- Greenology: anti-mold chip made from recycled material
Specifications
| | |
| --- | --- |
| Part Number | AIXMETFRBK |
| Category | Case |
| Brand | Iluv |