True Wireless In-Ear Fitness Earbuds W/Charging Case-Black
TRUEBTAIRBK TRUE WIRELESS EARBUDS WITH ULTIMATE CONVENIENCE Adopting True Wireless Technology, we have removed the cord between left and right earbuds. Yes, truly wireless. TrueBTAir will not fall off because of the ergonomic design of the angled ear tips and ear fins. Its ultra mini size makes it
Description
TRUEBTAIRBK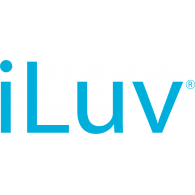 ---
TRUE WIRELESS EARBUDS WITH ULTIMATE CONVENIENCE
Adopting True Wireless Technology, we have removed the cord between left and right earbuds. Yes, truly wireless. TrueBTAir will not fall off because of the ergonomic design of the angled ear tips and ear fins. Its ultra mini size makes it perfect for your fitness routine without bothering you. It comes with a charging case which allows you to charge the earbuds fully 5 times, supporting 30 hours of total music playtime. Smart paring technology automatically powers on and pairs when the earbuds are taken out the case.The dynamic sound for music, sweat proof design for your exercise, and hands free calling features, make it a companion that you will wear all the time.
---
SMART PAIRING TECHNOLOGY
With voice prompted guidance, TrueBTAir set up is super easy. Once taken out of the charging case, the earbuds will be powered on and left and right earbuds will be connected automatically, and also will connect to the last paired device. If the earbuds are not paired with any devices yet or previously paired devices are not in the range, they will be waiting to be hooked up by other device. Put the earbuds back into the charging case to turn off and take out from the charging case to turn on and be ready to use. How Simple and Smart it is! You will love it.
---
CHARGE ON THE GO
TrueBTAir comes with a portable charging case. Yes, it works as a battery pack for your earbuds The high capacity of 800 mAh charging case can charge both earbuds 5 times. As you can play music up to 6 hours with one charge, you can obtain extra 30 hours on-the-go playtime. As long as you have the charging case, you don't need to worry about power outlet location for charge. Music play time varies, depending on the volume level and music content.
---
TRUE WIRELESS TECHNOLOGY
No wire! While many earphones say wireless, they still have a wire between two earbuds. TrueBTAir is truly wireless. While two earbuds are paired each other, one of them can also connect to your mobile device. Cordless earbuds give you full freedom without worry about tangle. True Wireless, True Freedom.
---
ERGONOMIC DESIGN
TrueBTAir has ergonomically designed eartips with angle to provide comfortable better fit. Ultra mini size similar to the size of a quarter coin with light weight design let you experience superior comfort. The earbuds are securely fit into your ear with double locking system of eartips and ear fins. You can also pick one of 3 size ear tips for secure and comfort fit.
---
IPX4 SWEAT PROOF
You may concern if the earbuds get damaged by rain or sweat. It sounds scary, right? Don't worry. TrueBTAir is IPX4 rated water splash proof and sweat proof. Whether it is rainy day or scorching hot day, you can continue to enjoy your music. Yes, it is ideal for outdoor activities. Don't worry about damage, enjoy your music.
---
ANSWER CALLS HANDS FREE
If a friend calls you, you don't need to take off the earbuds and grab your phone to answer. You can simply press the multifunction button on one of the earbuds to answer the call and press one more time to hang up. The sound will come from the both earbuds. To reject an unwanted call, just for a second to reject the incoming call. How simple it is. Don't miss your call, talk hands free
---
SIRI OR GOOGLE ASSISTANT
Do you like Siri or Google Assitant? Double click a multifunction button on any earbud. It will activate Siri on iPhone or Google Assistant on Android phone. Ask questions or command with your voice. You don't need to take out your phone to do it any more. Siri and Google Assistant is at your fingertips.
---
BLUETOOTH 5.0
From the latest Bluetooth technology, enjoy music with enhanced wireless performance, power saving and stable connectivity. Latest version of Bluetooth profiles are supported including A2DP, AVRCP, HSP and HFP. Bluetooth range reaches up to 33ft with high efficiency and the connection will be paused while the device is away from the range and automatically restored when it comes back in the range.
Specifications
| | |
| --- | --- |
| Part Number | TRUEBTAIRBK |
| Category | HEADPHONE |
| Brand | Iluv |