LINKSYS MR9600 Wireless Mesh Router Wifi 6 6000 W Linksys App + Gigabit
MR9600 The Future Is Now With Intelligent Mesh™ Technology and WiFi 6 The Linksys MR9600 is a super powerful Dual-Band WiFi 6 router perfect for those who want true gigabit speeds, more range and pure gaming power throughout their entire home. Powered by Linksys Intelligent Mesh™ technology and 6
Description
MR9600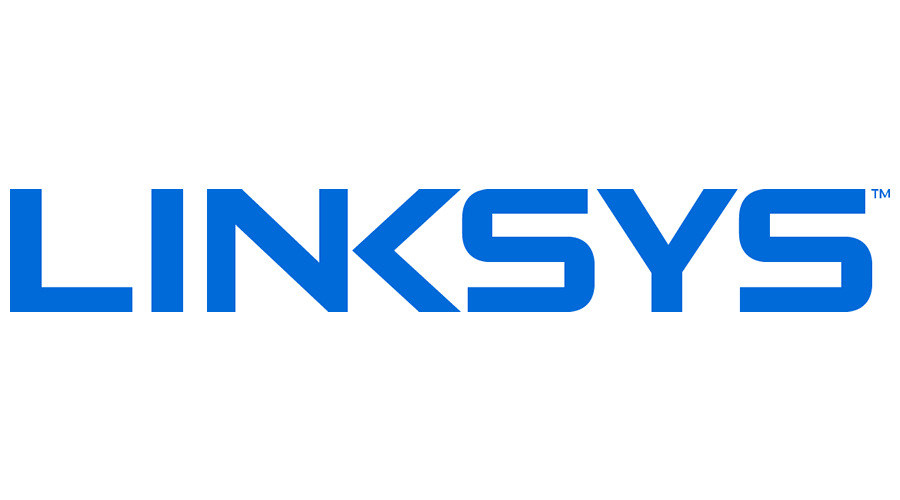 ---


The Future Is Now With Intelligent Mesh™ Technology and WiFi 6
The Linksys MR9600 is a super powerful Dual-Band WiFi 6 router perfect for those who want true gigabit speeds, more range and pure gaming power throughout their entire home. Powered by Linksys Intelligent Mesh™ technology and 6 Gbps of speed, it's 4x faster than WiFi 5 routers, eliminates dead zones and isolates your network to eliminate interference. If your needs change and you want to grow your network, this future-proof router expands by adding any Linksys mesh compatible products. The MR9600 is so easy to set up with the Linksys App, you'll be streaming 8K video in a matter of minute
---
More Capacity to More Devices
WiFi 6 sends and receives multiple streams of data simultaneously, providing up to 4x more WiFi capacity to handle every mobile, streaming, gaming and smart home device on your network.
---
Bye Bye Dead Zones
Intelligent Mesh™ Technology combined with WiFi 6, delivers gigabit WiFi speeds to every corner of your home, including the backyard and outdoor smart home devices.
---
Easy Setup and Control
The Linksys App makes it simple to set up, lets you access your network from anywhere, and view or prioritize which connected devices are using the most WiFi.
---
---
Minimizes Wi-Fi Congestion
Eliminate interference from neighboring networks with advanced WiFi 6 technology that can isolate your network, reduce congestion and deliver the strongest, clearest WiFi signal available.
---
Alexa Wi-Fi Access
With Alexa, you can easily manage Wi-Fi access for devices and individuals in the home, taking focus away from screens and back to what's important. Say commands like "Alexa, turn off Timmy's Wi-Fi", when it's time for dinner or "Alexa, enable guest Wi-Fi" when you have people over.
---
Smarter Security
With automatic software updates, Parental Controls and separate Guest Access, your network will always remain safe, secure and up to date.
---
100% Backward-Compatible
Works with all existing WiFi enabled devices from smartphones, tablets, laptops, smart home devices, streaming devices and more.
---
TECHNICAL SPECS
Wi-Fi Technology:
AX6000 Mesh Dual-Band Gigabit 1147 + 4804 Mbps
Key Features:

Dual-Band (2.4GHz + 5 GHz), 4x4 WiFi 6
Easily Expandable Mesh WiFi System
Seamless WiFi
Automatic Firmware Updates
Two USB 3.0 ports
4 Adjustable Antennas
Easy App Controls
Simultaneous Dual-Band
4x4 MU-MIMO
1.8 GHz Quad Core Processor
OFDMA Technology
Intelligent Mesh Technology

Network Standards:

WiFi 6 (802.11ax)
WiFi 5 (802.11ac)
WiFi 4 (802.11n)
802.11g
802.11b
802.11a

Wi-Fi Speed:
AX6000 (1147 + 4804)
Wi-Fi Bands:
2.4 and 5GHz (Simultaneous Dual-Band)
Wi-Fi Range:
Up to 3000 Sq ft*
Number of Ethernet Ports:

x1 Gigabit WAN
x4 Gigabit LAN

Other Ports:
Antennas:
4x external adjustable antennas
Processor:
1.8 GHz Quad Core Processor
LEDs:
Power/Status/Connection, WPS, Ethernet, USB
Operation Modes:

Wireless Router
Wireless Bridge

Storage File System Support:

FAT
FAT32
NTFS
APFS (Read Only)

Easy Setup:

Simple and secured App based setup
Required for setup: (1) Internet connection with Modem. (2) Mobile device with Android 6.0.1 or iOS 11.4 and higher, Bluetooth preferred.

Dimensions (LxWxH):
280 x 170 x 60mm (antennas down)
Weight:
2.07 lbs (940 g)
Security Features:

WPA2/WPA3 Mixed Personal
WPA2 Personal
WPA3 Personal

Power Supply:
Input: 100-240V ~ 50-60Hz; Output: 12V, 4A
Specifications
| | |
| --- | --- |
| CodeBars | 745883782796 |
| Part Number | MR9600 |
| Category | ROUTER |
| Brand | LINKSYS |
| CodeBars | 745883782796 |