LINKSYS EA9500 WI-FI ROUTER, AC5400, MU-MIMO
EA9500 EASY SETUP Installation is fast and easy. No CD required. TRI-BAND WIFI TECHNOLOGY Three bands that deliver the fastest combined WiFi speeds to more devices. MU-MIMO Latest Wireless-AC technology for simultaneously streaming and gaming on multiple devices. SEAMLESS ROAMING Enables your device
Description
EA9500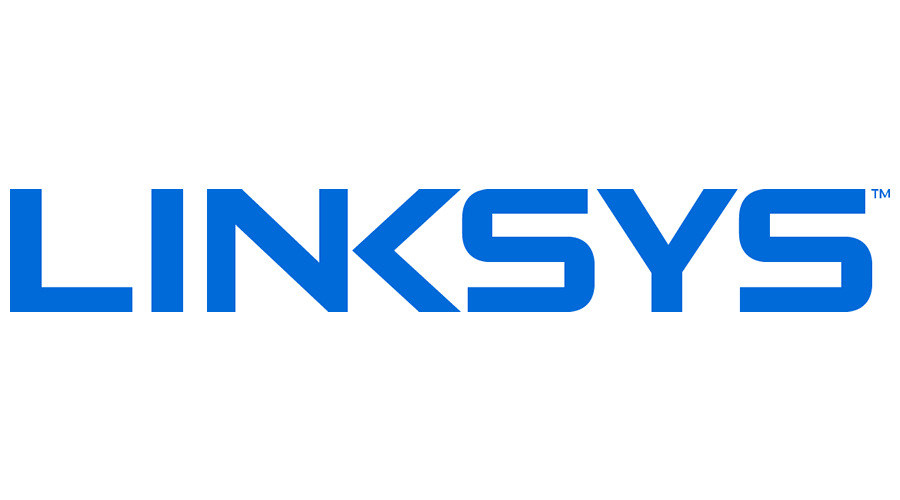 ---
EASY SETUP
Installation is fast and easy. No CD required.
---


TRI-BAND WIFI TECHNOLOGY
Three bands that deliver the fastest combined WiFi speeds to more devices.
---


MU-MIMO
Latest Wireless-AC technology for simultaneously streaming and gaming on multiple devices.
---


SEAMLESS ROAMING
Enables your device to automatically switch to the strongest WiFi signal as you move around your house when Max-Stream Routers are paired with Max-Stream Range Extenders.
---
SUPERCHARGED WORK AND PLAY WITH NEXT-GEN AC WIFI ROUTER
Designed as a dual-purpose home office and entertainment WiFi router, the MAX-STREAM AC5400 MU-MIMO Gigabit WiFi Router (EA9500) delivers WiFi to multiple users on multiple devices at the same time and same speed.
Featuring MU-MIMO (Multi-User, Multiple-Input, Multiple-Output) technology, this Next-Gen AC Router treats your devices--PCs, Smart TVs, streaming devices, smartphones--as if each has its own dedicated router. Working in your home office, you'll enjoy lag-free videoconferencing and fast file transfer, even while the rest of the family is streaming 4K or HD media in the living room.
---
ROOM-TO-ROOM WIFI WITH SEAMLESS ROAMING
The MAX-STREAM AC5400 MU-MIMO Gigabit WiFi Router (EA9500) offers Seamless Roaming as you move around your home when linked with a MAX-STREAM Range Extender. With Seamless Roaming, your enabled wireless devices will automatically switch to the strongest WiFi signal, so you won't have to manually connect to the router or range extender when you move from one room to another--or even to your garden.
This means that you can move freely throughout your home while video chatting or streaming videos without experiencing dropped calls or buffering.
Pair a MAX-STREAM range extender such as the RE7000 with the AC5400 for more efficient home WiFi that delivers stronger, more powerful WiFi signal to all your devices.
---
DVANCED SECURITY FEATURES FOR A SECURE CONNECTION
With the MAX-STREAM AC5400 MU-MIMO Gigabit WiFi Router (EA9500), your work files, data, and home network information are safely connected with WPA/WPA2 encryption and an SPI firewall.
---
SMOOTH 4K VIDEO STREAMING WITH BLAZING-FAST WIFI SPEEDS
The MAX-STREAM AC5400 offers three independent WiFi bands that deliver extremely fast combined speeds of up to 5.3 Gbps.* Tri-Band technology delivers up to double the Wireless-AC performance of a dual-band router. High-bandwidth applications like videoconferencing and movie streaming are ideal for the two high-speed 5 GHz bands, while lower-bandwidth devices like older wireless-N and -G computers can utilize the 2.4 GHz band.
---
HIGH-PERFORMANCE ANTENNAS FOR MAXIMUM COVERAGE
The router features eight adjustable external antennas, which can be positioned for optimal performance. They provide powerful streams of data to your devices, ensuring complete WiFi coverage throughout your home. Unlike the two or three data streams found on other routers, the AC5400 delivers four simultaneous streams per band for stronger, faster performance.
---
IMPROVED MOBILE SPEED AND RANGE WITH BEAMFORMING
Play video games, listen to music, check email, shop, stream movies, and more--without having to worry about signal drop-off. Beamforming technology directs WiFi signals to each of your mobile devices. This focused direction provides increased signal strength and coverage.
---
TECHNICAL SPECS
Wi-Fi Technology:
AC5400 MU-MIMO Tri-band Gigabit, 1000+2166+2166 Mbps
Key Features:

Tri-Band (5 GHz + 5GHz + 2.4 GHz)
4x4 AC, MU-MIMO
2 USB 3.0 Ports
Dual-Core CPU
Beamforming Technology
8 Adjustable Antennas
Smart Wi-Fi

Network Standards:

802.11b
802.11a/g
802.11n
802.11ac

Wi-Fi Speed:
AC5400 (N1000 + AC2166 + AC2166)
Wi-Fi Bands:
2.4 and 5 GHz(2x) (simultaneous tri-band)
Wi-Fi Range:
Very Large Household
Number of Ethernet Ports:

1x Gigabit WAN port
8x Gigabit LAN ports

Other Ports:

Two(2) USB 3.0 ports
Power

Antennas:
8x external adjustable antennas
Processor:
1.4 GHz dual-core
LEDs:
Status Indicator, MU-MIMO Indicators, illuminated Linksys logo, Wi-Fi, Wi-Fi Protected Setup, Power, Internet, LAN 1–8, USB 3.0, USB 2.0
Wireless Encryption:
64/128-bit WEP, WPA2 Personal, WPA2 Enterprise
Operation Modes:

Wireless Router
Access Point (Bridge)

Storage File System Support:
Easy Setup:

Browser-based Setup
Linksys Smart Wi-Fi Setup

Certified Operating Systems:
Windows 7, Windows 8.1
Minimum System Requirements:

Internet Explorer® 8
Safari® 5 (for Mac®)
Firefox® 8
Google Chrome™

Dimensions (LxWxH):
264.52 x 318.15 x 66.66 mm (10.41 x 12.53 x 2.62 in.) without antennas
Weight:
1727.7 g (60.94 oz)
Specifications
| | |
| --- | --- |
| CodeBars | 745883699834 |
| Part Number | EA9500 |
| Category | ROUTER |
| Brand | LINKSYS |
| CodeBars | 745883699834 |