SEAGATE STGG8000400 8TB Seagate® Game Drive Hub for Xbox USB3.0
STGG8000400 ROOM TO PLAY With the Game Drive Hub for Xbox, you can stretch out with a colossal 8TB—plenty of room to install 200+ games. Easily take care of your game storage needs and make deleting old games truly a thing of the past. Plus all that extra space is useful for the sizeable game-save
Description
STGG8000400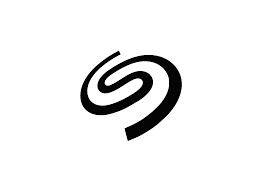 ---
ROOM TO PLAY
With the Game Drive Hub for Xbox, you can stretch out with a colossal 8TB—plenty of room to install 200+ games. Easily take care of your game storage needs and make deleting old games truly a thing of the past. Plus all that extra space is useful for the sizeable game-save data and downloadable content you'll want to hold on to.1
The Game Drive Hub for Xbox is an officially Xbox-licensed storage product with:
Dual front-facing USB 3.0 ports
Plug-and-play setup that gets you playing in seconds
High-speed USB 3.0 performance
---
Dual Quick-Access USB 3.0 Ports
Two front-facing USB 3.0 ports make it super convenient to charge your controllers and mobile devices. You can also connect to other Xbox One accessories, such as steering wheels and even other Game Drives.
---
EASY PLUG-AND-PLAY SETUP
Setup can be completed in minutes. Just connect your drive to any of your Xbox One's USB ports, and the console will walk you through the simple installation.
---
Specifications
| | |
| --- | --- |
| Length | 118.0mm |
| Capacity | 8TB |
| Width | 41.0mm |
| Depth (mm) | 198.11mm |
| Typical Weight | 890g |
| Interface | USB 3.0 |
Specifications
| | |
| --- | --- |
| CodeBars | 763649119327 |
| Part Number | STGG8000400 |
| Category | HD |
| Brand | SEAGATE |
| CodeBars | 763649119327 |