BarraCuda® 4TB 3.5 5400 RPM USB3.0
        ST4000DM004 The Best Comes From Within Seagate has dominated the data storage industry for 40 years. We understand your unique data storage challenges, and crafted Barracuda Desktop and Barracuda Laptop hard drives to help you achieve your goals MULTI-TIER CACHING TECHNOLOGY Optimized Read
Description
ST4000DM004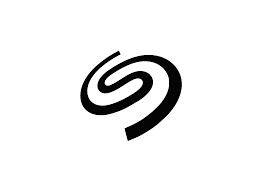 The Best Comes From Within
Seagate has dominated the data storage industry for 40 years.
We understand your unique data storage challenges, and crafted Barracuda Desktop and Barracuda Laptop hard drives to help you achieve your goals
MULTI-TIER CACHING TECHNOLOGY
Optimized Read and Write Data Flow
All hard drives in the Barracuda family come equipped with Multi-Tier Caching Technology (MTC). MTC takes your PC to new performance levels so you can load applications and files faster than ever before. Barracuda delivers improved read and write performance by optimizing data flow with intelligent layers of NAND Flash, DRAM, and media cache technologies.
YOUR DATA MATTERS TO US
Trusted Dependability
For more than 20 years, Seagate has manufactured and delivered the reliable Barracuda family of drives. Your positive hard drive experience matters to us, which is why we offer robust limited warranties on all Barracuda drives.
Interface SATA 6.0Gb/s
Capacity 4TB
RPM 5400 RPM
Cache 256MB
Specifications
| | |
| --- | --- |
| CodeBars | 763649094402 |
| Part Number | ST4000DM004 |
| Category | HD |
| Brand | SEAGATE |
| CodeBars | 763649094402 |