EPSON C11C524121 FX 890 Dot Matrix(110V) EDG
C11C524121 The Epson FX-890 will deliver quality printing even during your busiest times. From dealerships to warehouses, everyone can trust its performance at low cost. This printer fits anywhere and is rugged. Plus, it will change with your business, as you have a long list of options to choose
Description
C11C524121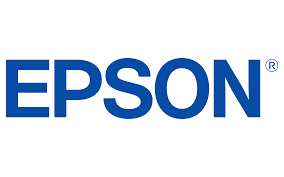 ---
The Epson FX-890 will deliver quality printing even during your busiest times. From dealerships to warehouses, everyone can trust its performance at low cost. This printer fits anywhere and is rugged. Plus, it will change with your business, as you have a long list of options to choose from.
Great performance
Versatile connectivity
Impressive speed
Assured productivity
---
High Performance Handle medium to large workloads quickly and reliably with up to 680 cps and 80 column width, on documents up to 6 sheets (7 sheets with optional pull tractor).
Choose the way you work Whatever your paper handling needs, there is a large selection of standard and optional feeding, storage and paper formats. There is also an optional front sheet guide for small sizes.
It fits perfectly Choose between standard USB and parallel connection or share the printer with optional wired or wireless networks.
---
To print:
Printing Technology: Series impact point matrix, 9 needle
Print speed: Ultra Speed Draft: 680 cps (12 cpi) ** 566 cps (10 cpi)
High Speed Draft: 559 cps (10 cpi)
Draft 419 cps (10 cpi)
Letter Quality (NQL) 104 cps (10 cpi)
---
Dot Matrix Printer Details:
Input buffer:128 Kb
Interfaces: Bidirectional IEEE 1284
Parallel USB 2.0, Type B slot for optional interface cards
Control Panel: Fonts, Step, Pause, Auto Cut, Paper Feed Selection (Cut Sheet), Line Advance, Sheet Advance, Load, Eject, Micro Adjust, Top-of-Form Adjust, Panel Lock, Reset, Menu, Select Settings default
---
General:
Operating Systems: Windows® NT 4.0, 98, 2000, Me, XP, Vista and Win 7-8
Sound level:55 dBA (ISO 7779 standard)
Dimensions: Height 16.8 cm (6.6 "), Width 41.4 cm (16.3"), Depth 35.1 cm (13.8 ")
Weight:7.6 kg (16.8 lb)
---
Energy:
Nominal Voltage: 110 V
Nominal frequency: 50 to 60 Hz
Input voltage range: Voltage range 103.5 to 132 V
Input frequency range: Input frequency range 49.5 to 60.5 Hz
Specifications
| | |
| --- | --- |
| Part Number | C11C524121 |
| Category | PRINTER |
| Brand | Epson |
There are no reviews yet.